Key Takeaways:
Use SWOT analysis, a strategic planning technique, to identify strengths, weaknesses, opportunities, and threats relevant to your digital marketing.
SWOT provides insights into internal strengths and weaknesses, like core competencies and deficiencies.
It also reveals external opportunities to pursue and threats to prepare for.
Inform your SWOT with ample sales, research, and staff input.
Leverage company strengths like resources and differentiation.
Shore up weaknesses such as skill gaps.
Capitalise on market opportunities through innovation and improved capabilities.
Note competitive and environmental threats to minimise risks.
Frequently revisit SWOT as your business and market evolve.
SWOT is an acronym that stands for Strengths, Weaknesses, Opportunities, and Threats. Conducting a SWOT analysis allows firms to assess both their internal and external environments. The purpose is to discover internal strengths and weaknesses, as well as future opportunities and looming threats to prepare for.


A SWOT analysis grid is a visual representation used to organize and understand the internal and external factors affecting a business or project. The grid is divided into four quadrants, each representing one element of the SWOT analysis: Strengths, Weaknesses, Opportunities, and Threats. Here's a breakdown of the grid and how it's created:
The SWOT Grid Layout:

The Grid: The SWOT analysis is typically presented in a 2x2 grid. This grid is divided into four equal quadrants.
Quadrants: Each quadrant of the grid corresponds to one of the four elements of SWOT:
Top-left quadrant: Strengths
Top-right quadrant: Weaknesses
Bottom-left quadrant: Opportunities
Bottom-right quadrant: Threats
A simple example of this is shown below.
| Strengths | Weaknesses |
| --- | --- |
| | |
| Opportunities | Threats |
| | |
While it may appear unduly straightforward on the surface, a SWOT analysis is a useful strategic planning method for businesses of all sizes and across all industries. Taking the effort every quarter or year to conduct an honest SWOT analysis provides knowledge that can lead to significant changes and has been beneficial to companies that carry them out regularly.

| Feature | Benefit |
| --- | --- |
| Examines internal strengths | Allows you to identify and leverage your core competencies and competitive advantages. For example, highlight your proprietary technology to differentiate. |
| Uncovers internal weaknesses | Helps you find areas for improvement. You can address weak brand recognition with a marketing campaign. |
| Reveals external opportunities | Enables you to spot emerging trends, new markets, and partnership potential to fuel growth. Expanding internationally could be an opportunity. |
| Highlights external threats | Lets you anticipate regulatory changes, new competitors, market fluctuations so you can plan ahead. A disruptive startup threatens your market share. |
To do a fruitful SWOT analysis, follow these steps:
Follow these steps to conduct a productive SWOT analysis: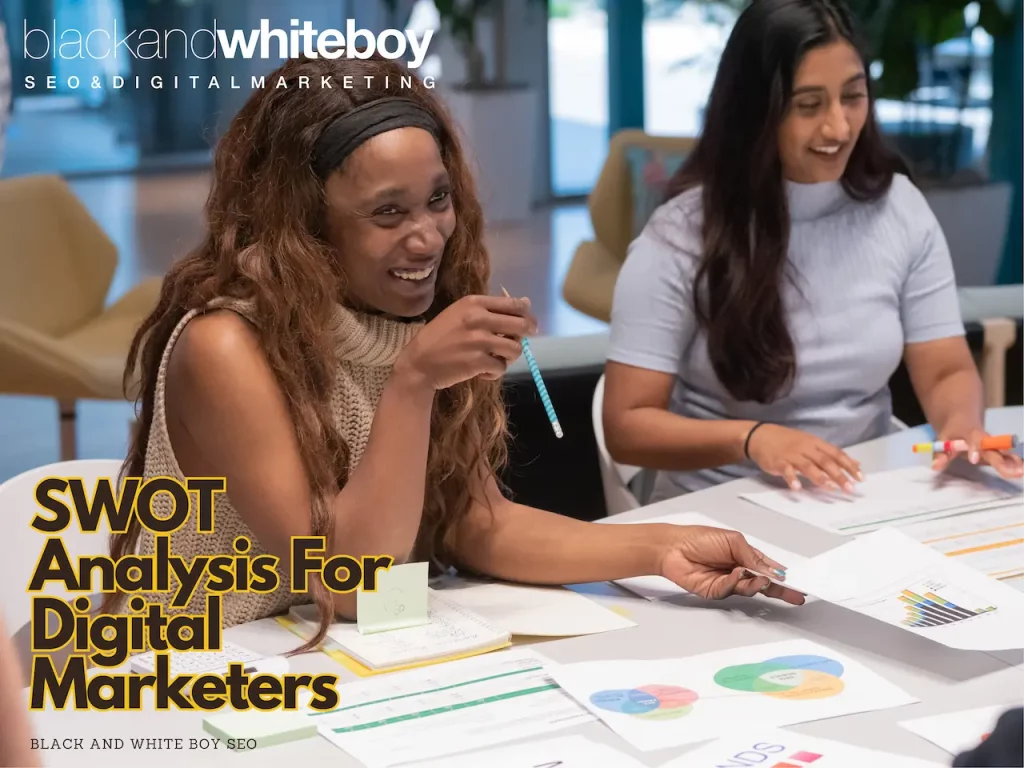 Collect a Wide Range of Data
Don't make decisions based purely on hunches or preconceptions. Data can be gathered from sales records, financial statements, consumer feedback surveys, industry studies, and other sources. To obtain well-rounded intelligence, solicit input from diverse departments and stakeholders inside your organisation.
Identify Your Strengths
What does your company excel at? What processes, offers, or capabilities provide you with a competitive advantage? Examples of common strengths include patented technology, great brand awareness, cost leadership, extensive industry understanding, and so on. Understand your own strengths so that you can use them as your main competitive advantage and stand out from your competition.
Pinpoint Weaknesses
This involves ruthless honesty, but don't be afraid to expose your flaws. This is often the hardest area to complete, as we tend to see things that are considered close to us, through rose-tinted glasses, so be objective and examine areas where you are lacking in resources, abilities, or efficiency. Weaknesses may include excessive personnel turnover, obsolete IT systems, a lack of marketing capacity, and so on. The idea is to make these things better.
Recognise Opportunities
Examine your surroundings for opportunities for new alliances, expansion into other regions or geographies, capitalising on rising trends, developing new products or services, and more. Track market trends, remain up to date on legislative changes, collaborate with partners, and think creatively to identify opportunities.
Note: Looming Threats
Consider any potential roadblocks to your success. Direct competitors stealing market share, negative legislative changes, supply chain interruptions, an economic downturn affecting demand, and so on are all examples. Identifying threats allows you to plan for contingencies.
While conducting a SWOT analysis takes time, the payback can be enormous if action is taken. Use your strengths, for example, to double down in your best-performing areas. Improve shortcomings by deploying new marketing, employee training, and system updates, among other things. Take measured risks and form partnerships to capitalise on chances. Also, plan ahead of time for any risks.
SWOT analysis is not a one-time event. Review it on a quarterly or annual basis. As your company grows, you may discover new strengths and shortcomings. Over time, the market will bring new possibilities and risks. Refreshing your SWOT analysis on a regular basis ensures that you have an accurate view of where your organisation stands strategically.
This is no ordinary audit you may have had before. It's not auto generated junk generated on an app. This is a manual website audit created by one of our highly experienced SEO team, and to prove it, we deliver the results in a video sent to you once completed.

This audit is done FREE for you without obligation to us in anyway, all information you receive can be used by you in anyway you see fit should you act on the recommendations provided in the video.

Your FREE Website Audit

Rounding it up
Conducting a SWOT analysis provides tremendous strategic value to any business. By thoroughly examining your company's internal strengths and weaknesses, as well as assessing external opportunities and threats, you gain critical insights. These insights allow you to leverage your advantages, shore up vulnerable areas, capitalise on chances to grow, and proactively prepare for challenges.
While the SWOT methodology is straightforward, it does require brutal honesty and a significant time investment to do it right. Resist the temptation to put it off or phone it in. Commit to making SWOT analysis a regular process. Aim to revisit it quarterly, or at least every year. You'll be amazed at how your strategy and outlook evolve as your SWOT evolves.
The time is now; don't delay your next SWOT assessment. Gather your team, schedule a strategic planning day, and commit to uncovering fresh perspectives. Leverage the full power of the SWOT analysis; it's one of the simplest yet most effective tools for driving strategic success.

If you need help with this process or any other aspect of digital Marketing, get in touch and let's have a chat.